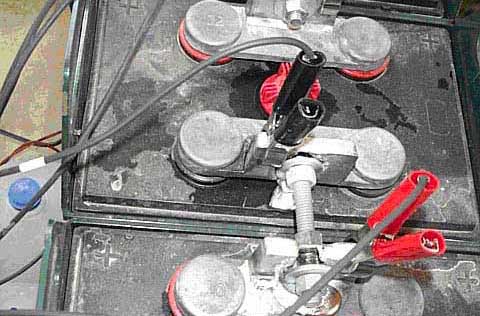 Photo shows the situation after a battery discharge 
test at 300 amps was terminated on a 1530 AH IBE battery string when one post melted.
During the discharge test all cell voltages are logged. The sum of the cell voltages was 2.73 
volts lower than the 48-volt string voltage. This is an average of 118 mv per inter-cell 
connection, 5-10 mv is the normal range in a properly connected battery bank.
Lesson learned: Bolts are not for current carrying. 
Bolts are to hold lugs, etc. in tight contact with electrical terminals.