FRAUD ALERT
PHOENIX – Attorney General Mark Brnovich issued a warning today about deceptive flyers appearing on residences in the Phoenix area that promote a solar energy effort.
The flyers claim to be a "Public Notice" from the "Maricopa County Solar Initiative," and claim that "Arizona and the Federal Government ITC (26 USC § 25D) are paying to have solar energy systems installed on qualified homes in this neighborhood." The flyers tell consumers to call to schedule their "site audits."  Consumers who call are subjected to a solar sales pitch by a private company. In addition, the Maricopa County Solar Initiative's website improperly uses a modified version of the county seal, but the "Solar Initiative" is linked to a private business and is not associated with the county. The "Solar Initiative" is also not registered to do business in Arizona.
Similar flyers previously appeared in Clark County, Nevada, this summer, and law enforcement officials there have warned that the "Clark County Solar Initiative" notices are deceptive.   
Arizona Attorney General Mark Brnovich has aggressively prosecuted businesses masquerading as government agencies, including obtaining consent judgments against "Mandatory Poster Agency" and "Compliance Filings Service," resulting in full restitution for Arizonans totaling hundreds of thousands of dollars. 
A picture of the "Public Notice" is below:
 
A picture of the improperly modified county seal used by the "Solar Initiative" is below:
 
If you believe you are a victim of consumer fraud, you can file a complaint online at the Arizona Attorney General's website. You can also contact the Consumer Information and Complaints Unit in Phoenix at (602) 542-5763, in Tucson at (520) 628-6648, and outside of the metro areas at (800) 352-8431.
Source:https://www.azag.gov/press-release/attorney-general-mark-brnovich-warns-about-deceptive-solar-initiative-flyers
Also covered at: https://www.azcentral.com/story/news/local/arizona/2018/11/26/deceptive-flyers-circulate-arizona-promoting-solar-energy-effort/2115597002/
---
Upcoming:

Green Building Lecture Series- More information will be posted as it becomes available
This lecture is one in a series that includes:
Feb. 7, 2019 - Living an Edible Landscape Life
April 4, 2019 - Radiant Cooling and Other Alternatives to Conventional Air Conditioning
June 6, 2019 - Cutting Edge Residential and Commercial Green High-Performance Buildings
Admission: The lecture series is sponsored by the Scottsdale Green Building Program. The lectures are free and open to the public; no reservations are needed.

Contact: Anthony Floyd, green building program manager, city of Scottsdale, afloyd@ScottsdaleAZ.gov, 480-312-4202.
---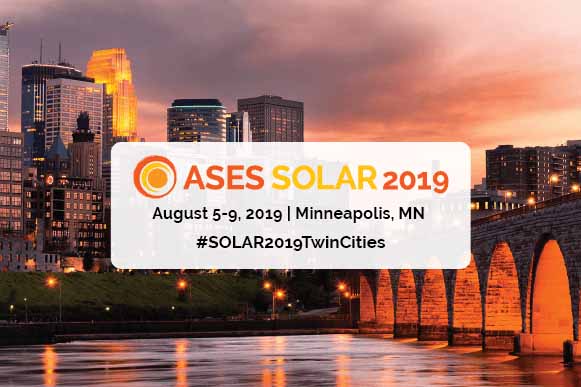 ASES SOLAR 2019 Call for Participation
48th National Solar Conference
August 5-9, 2019 | Minneapolis, MN
---
Proposition 127  Constitutional Amendment
Arizona 2018 General Election November 6, 2018
 "Clean Energy for a Healthy Arizona Amendment."
was not successful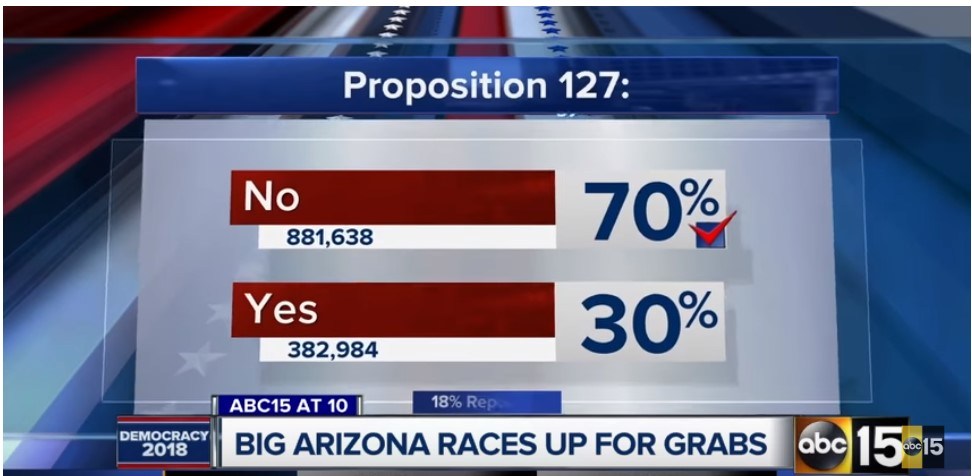 See: Arizona pro-solar ballot measure fails (after crazy $40 million in spending)